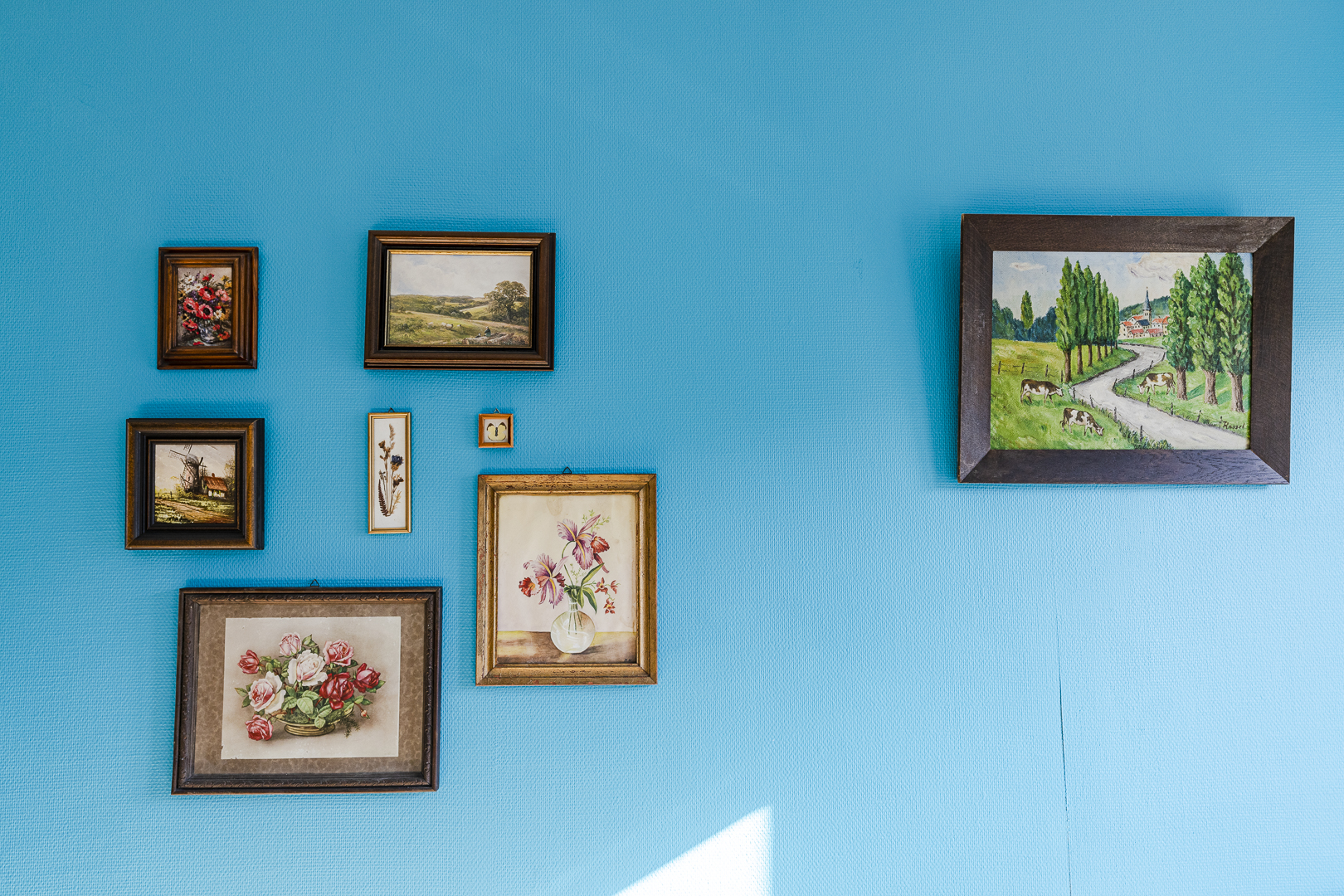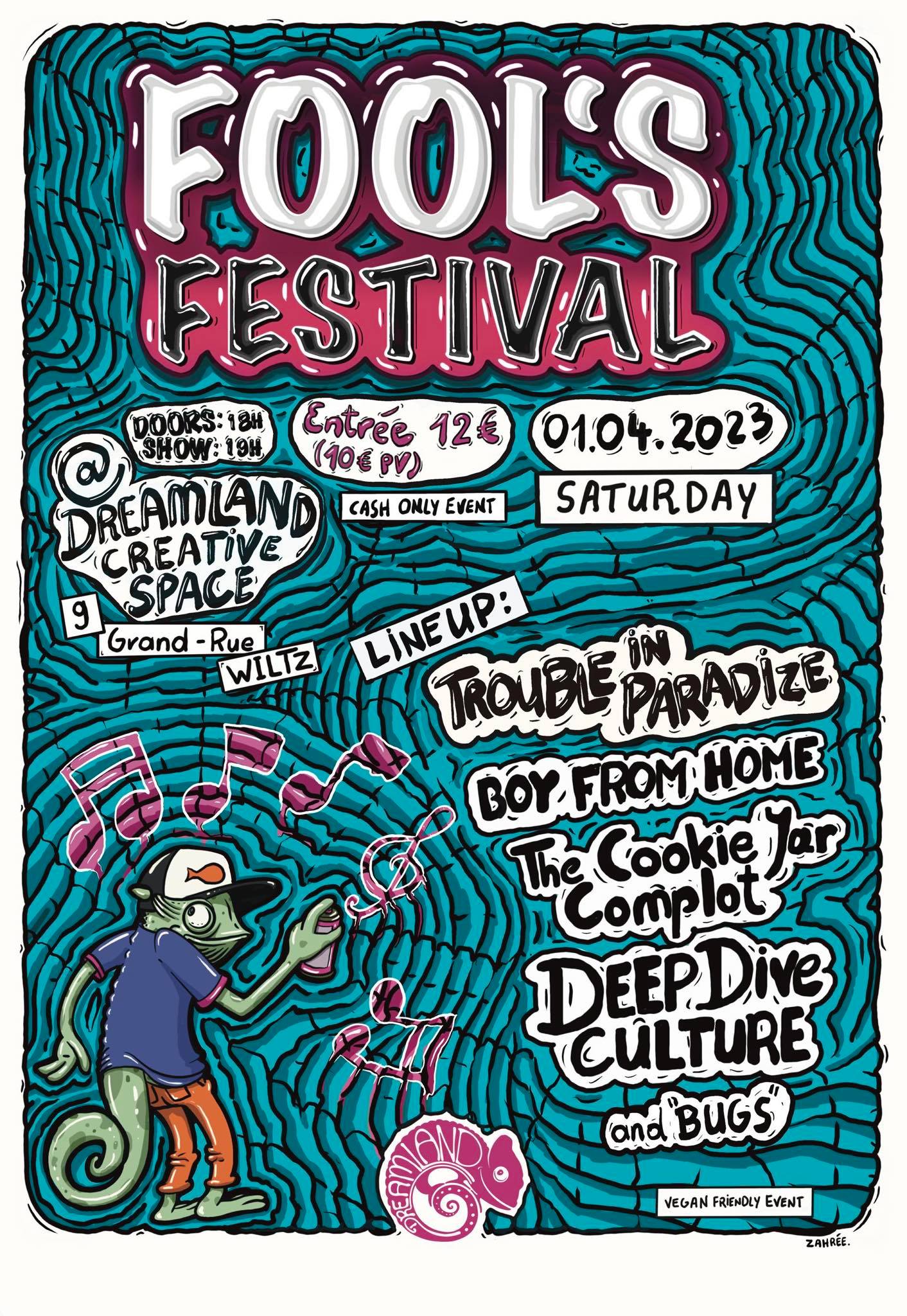 Fool's Festival
Let's spring it 01.04.2023
When ? 
Doors: 18h
Show : 19h
Where ?
9, Grand-Rue – Wiltz
What ? 
EN: 
Let's shake off the winter blues and celebrate the arrival of spring and the start of festival season with some of Luxembourg's best rock bands. Come join us for the start of our first season at Dreamland Creative Space.
LU:
Loosst eis d'Wanterdepressioun kicken an den Ufank vum Fréijoer an der Festival Saison zesummen feieren mat e puer vun den beschten Rockbands aus Lëtzebuerg. Kommt an feiert mat eis eis éischt Saison am Dreamland Creative Space.
Presale : 10€ (contact us to get on the list)
Doors : 12€
Cash only Event
Nëmmen Boergeld
Line-up :
19h Boy from Home
20h The Cookie Jar Complot
21h Deep Dive Culture
22h Trouble In Paradize
and Bugs